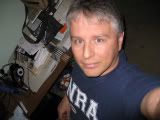 HarryUSA
Just when you thought it was safe to return to the village, the prosecutorial monster from Florida's fourth judicial court has, like Beowulf's nemesis Grendel, just raised her head from the murky waters that she travels in and has returned from her cesspool to terrorize the locals by overcharging defendants in highly politicized cases.
Florida States Atty: Angela Corey [National Review Photo]
Angela Corey was appointed by Florida Governor Rick Scott to lead the prosecution of George Zimmerman as a result of political pressure he experienced back in 2012 when Zimmerman shot Trayvon Martin, a violent teenager who attacked him.
Black activists, anti-gun, anti-stand-your-ground, and anti-NRA advocates swarmed the press and governor's office demanding that Zimmerman be prosecuted for shooting an unarmed teenager who had been previously suspended from school for fighting.
Florida Gov. Rick Scott [flagov photo]
Martin also had a penchant for photography. There was a photograph on his cell phone of a young man's hand, probably Martin's, holding a semi-auto pistol over a stained mattress.
Countless implications could be drawn from that photo alone considering Martin's lack of character. Yet it was Zimmerman that was pegged as a racist for shooting the violent teenager in self-defense.
Angela Corey's attempt to charge Zimmerman with second-degree murder was laughable since second-degree murder is not a description for what happened in the altercation between Zimmerman and Martin. Yet Corey pushed for a second-degree conviction and lost miserably to an all female jury before an audience of millions that watched the trial live on television.
Zimmerman was ultimately acquitted in court and branded as a racist by Oprah Winfrey and others. Despite his character being assassinated by numerous talking heads on television, Zimmerman recently sold one of his paintings for over $100,000 and has recently painted a picture of Angela Corey stating that she has "this much respect for the American Judicial System." The painting shows her fingers pinched together.
After losing so miserably before the eyes of millions of people on national television, one would think that Angela Corey would be more careful the next time a highly publicized case came around.
Jordan Davis [ezkool photo]
Back in November 2012, a white male, Michael Dunn, confronted a group of black youths who were playing loud music in their car by a gas station. There was a negative verbal exchange, then moments later Dunn fired into their car killing Jordan Davis and wounding several others.
The killing of Davis was a clear case of second-degree murder or less. To qualify for a second-degree murder charge in Florida, the prosecutor has to prove that the "defendant acted according to a 'depraved mind' without regard for human life." Second-degree murder does not require a prosecutor to prove premeditation.
Michael Dunn [erockfordblog]
But after the state lost its attempt to convict Dunn on a first degree murder charge, despite the fact that there was no premeditative element involved, the jury convicted him on several attempted murder charges where Dunn shot and wounded Davis' friends.
Outrage spilled out from the anti-gun, anti-stand-your-ground propagandists. Once again, emotion was ruling the day and the cameras were rolling. Logic dictates that if Dunn just met Davis, then there was no time for a premeditative homicide. Therefore any competent states attorney would not have pressed first-degree homicide charges against Dunn. The jury ultimately did the right thing by doing what it could by convicting Dunn on several counts of attempted murder instead.
Dunn could go to prison for a long time with the charges he was convicted of. But this is not good enough for Angela Corey. Despite the stupidity of charging and losing her attempt to jail Zimmerman on second-degree murder, she wants to retry Dunn so that she can convict him for the first-degree murder of Davis. Yet Dunn had just met Davis so this is hardly a case where a premeditative element would apply.
Facts make no difference to Angela Corey who seems to love the camera more than Al Sharpton did during the Zimmerman affair. Corey is going to risk setting Dunn free on many legal technicalities according to Harvard Law professor Alan Dershowitz. According to Dershowitz in a CNN interview, Dunn was "overcharged," and "Dunn could walk free due to Corey's 'prosecutorial ineptitude.'"
Dershowitz went on to say "The people of Florida ought to get smart and get rid of her."
The people should have recalled Corey after the Zimmerman case along with their Governor Rick Scott. To allow Corey to operate like a steamroller in a China shop with the throttle stuck to the floor to appease political pressure from activists and to look good in the eyes of the anti-stand-your-ground press is inexcusable.
Corey needs to head back to her murky cesspool and stop terrorizing the locals with her style of overcharging defendants. She needs to leave the legal system to precision-minded lawyers who will charge defendants with the appropriate statutes given to them by the Florida legislature to obtain justice.
Sources:
-Gov. Rick Scott Appoints Special Prosecutor in Martin case.
http://www.tampabay.com/news/politics/gubernatorial/gov-rick-scott-appoints-special-prosecutor-for-trayvon-martin-case/1221406
-Dershowitz quotes:
http://www.mediaite.com/tv/dershowitz-angela-corey%E2%80%99s-prosecutorial-ineptitude-might-allow-michael-dunn-to-walk-free/
-Dunn Case
http://newsone.com/2892924/angela-corey-we-are-retrying-michael-dunn-for-1st-degree-murder/
http://www.cnn.com/2014/02/06/justice/florida-loud-music-murder-trial/
-Retry Dunn
http://newsone.com/2892924/angela-corey-we-are-retrying-michael-dunn-for-1st-degree-murder/
-Angela Corey's office
http://www.sao4th.com/
-Zimmerman Painting
http://abcnews.go.com/blogs/headlines/2013/12/george-zimmerman-painting-sells-for-100000/
http://www.cnn.com/2014/01/23/us/george-zimmerman-new-painting/
-Florida Second-Degree Murder laws
http://statelaws.findlaw.com/florida-law/florida-second-degree-murder-laws.html
-Professor Johnson says it's time for Corey to leave office
http://www.hlntv.com/article/2014/02/18/michael-dunn-trial-verdict-angela-corey-jason-johnson